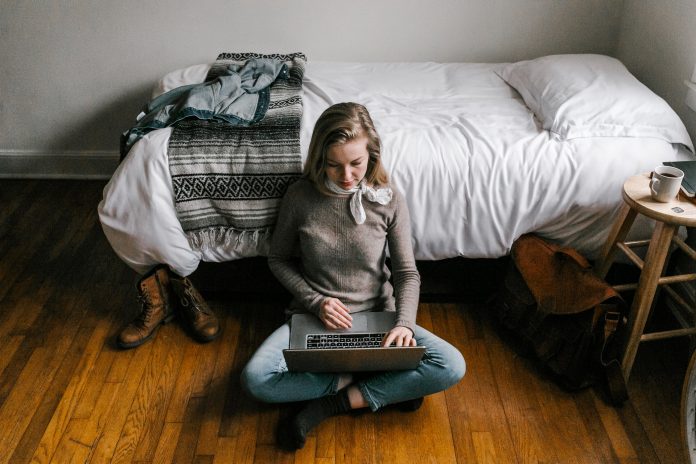 If you're currently enrolled in a degree program, you probably know that being a poor college student is more than just a cliche. If you find yourself trying to make your loan money stretch to the end of the semester or are sneaking leftovers into your pockets because you're almost out of meals on your meal plan, you're probably wondering what you could do to make your money stretch a little further.
A budget sounds like the kind of thing that middle-aged people worry about. More something your uncle would lecture you about at Thanksgiving than something that's part of your dorm-life reality, but the truth is budgeting can work for people at any age. It can be daunting to make your first budget, but you're a super-smart college student — we know you can handle it.
1 – Choose a budgeting app
You should absolutely find a budgeting app that works for you and use it to its full ability. Not all budgeting apps are created equal. Some can link to your bank accounts, credit cards, and loans to help keep your transactions all labeled and up-to-date. Others are a little more cut and dried, but perhaps more secure if you're worried about linking an app to all your financial accounts.
Once you've found an app you like, start following instructions to break out your monthly expenses. While some apps may not be entirely tailored to the young, single student lifestyle, you'll generally be able to adjust or rename budget items to better suit the way you live.
2 – Consider taking out an extra student loan for living expenses
It's tough to budget if you have no money to spend, which is how many college students find themselves with significant credit card debt by the time they graduate. While no one wants you to graduate with larger student loans than you need, the interest rates for student loans are far lower than what you are likely to be offered by a credit card company. Not to mention that for most student loans you won't be required to make monthly payments until you're done with school. That's not the case with credit cards. If you just can't make ends meet for a full term on the money you've got, it makes sense that you need more.
3 – Consider your room and board options
Living on campus can be expensive. Costs vary greatly by geographic location and other factors, but you may be able to save money by living off-campus with roommates. Similarly, tackling your own meals may end up being a cheaper option that your school's meal plan. Do some price shopping, talk to some potential roommates and see if cheaper room and board might be the solution you're looking for.