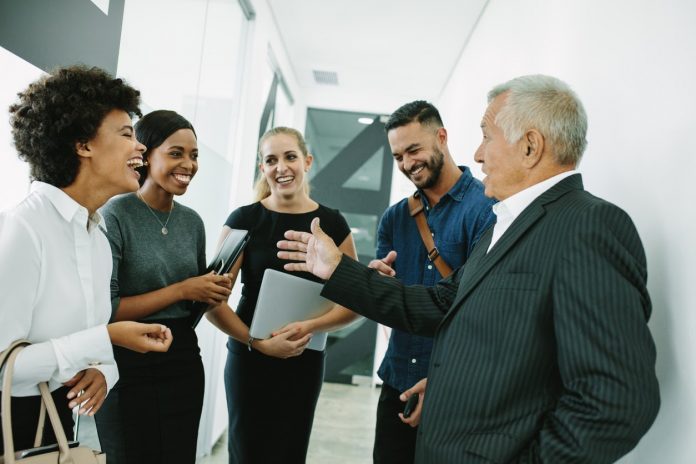 Studies show that 70% of jobs are found through networking. One of the biggest benefits of an on-campus college education is the ability to build relationships quickly, with many convenient opportunities to get to know the people around you. But how do you make the most of an online degree while creating the same networking opportunities for yourself as on-campus students?
Engage in discussions
Online classes have discussion panels that you can participate in. Don't be afraid to speak up! Involving yourself in class conversations will help you learn more about your fellow classmates and get noticed by your professors.
If someone made a point that you thought was especially interesting, reach out to them afterward to let them know! Most networking relationships start from a simple conversation, a brief introduction, or a basic compliment. Being proactive about contacting peers and professors helps to normalize interaction with them, deepening your relationships and opening yourself up to more opportunities through your networking skills.
Maintain your profile
Having a social media presence is one of the most vital networking tools you can have in such a digital era. Websites such as Linkedin make professional connections easy, creating communities of similar-minded individuals that want to advance in their careers. If you want to make connections that will get you ahead, don't discount the power of a quality profile.
In addition to professional sites, most schools have online communities that you can join. These groups offer encouraging support as well as updates that help to keep you in the loop. If your online school doesn't have a formal group, you can always take the initiative of starting a group chat with fellow students so that you can stay connected.
Meet up with students
Nothing beats a face-to-face conversation. You can still have those interpersonal interactions when getting your degree online. Contact your peers to see who might be in your area, and set up a time to meet!
Getting an online education doesn't mean that you have to sacrifice study groups and homework sessions with classmates. Having these shared experiences with peers helps you develop a better relationship with them so that you can grow your network of contacts.
Online school has so many pros- you get to set your own pace, have a flexible schedule, and lower your tuition cost. These are just a few ways you can take advantage of all that online education has to offer without missing out on the networking opportunities that on-campus students have.